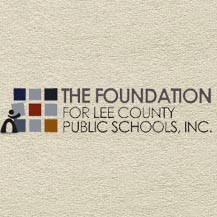 Become a partner in education
No matter how good the schools are where you live, there comes a point of diminishing returns when the community doesn't get involved with keeping them strong, making them better and keeping up with the demands of the times.
There are a lot of community causes we're involved with at EnSite, but none is more near and dear to us than education. Several of us personally mentor kids one-on-one. As a company, we have provided our expertise in projects like the outdoor classroom at Tanglewood Elementary and many more.
This is all just to say that no matter what kind of business you're in, or what kind of talents you have as an individual, there are bound to be lots of ways to get involved with your local school district, increase the education level of your community and cultivate a robust workforce and economy.
We were thrilled to be awarded as one of two 2016 Business Partner of the Year award recipients by the Foundation for Lee County Public Schools. If you'd like to read more about why we were chosen for this tremendous honor, you can check out this link. But giving is its own reward, and for us at EnSite, no giving is more rewarding than that which benefits education. It's giving that gives back for life!
Now, how can YOU go out and make life better? You probably have more to give than you think.