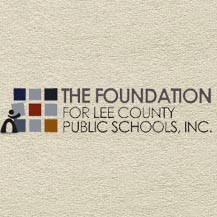 Educating Our Youth Through STEM@Work
Science, technology, engineering, and mathematics – these are the career fields and subjects that make up STEM. In today's job market, these career are seeing a significant skills gap among its workers – providing the proper education and training within these fields to the youth of Southwest Florida and across the nation is crucial.
What is STEM?
The STEM Education Coalition was created to help raise awareness among top decision makers of the importance of STEM education. Here at EnSite, however, we've been working with the STEM@Work Program since its inception in 2009. In conjunction with the Foundation for Lee County Public Schools, we've supported this great program that aids Southwest Florida students in learning more skills necessary in the STEM fields.
STEM in Southwest Florida
The STEM@Work program in Southwest Florida is now operating in 13 Lee County high schools. Focusing on the areas of science, technology, engineering, and mathematics, the STEM@Work program in Lee County provides our local youth with the additional tools needed to succeed in these fields, while paving the way for the future of our community.
EnSite, Inc. wholeheartedly supports the STEM@Work program in SWFL. Our Director of Landscape Architecture, Jon Romine, serves on the board for the Foundation for Lee County Public Schools and actively promotes and encourages participation in this exceptional educational program. STEM@Work allows students to visit local business leaders, and assists students in choosing a career path that will both benefit them and our local community for years to come. Recently, the Fort Myers News-Press covered a story that brought students together to learn more about STEM and put their skills to the test.
We're so excited that the STEM@Work program is helping our local community's youth prepare for the careers of tomorrow!